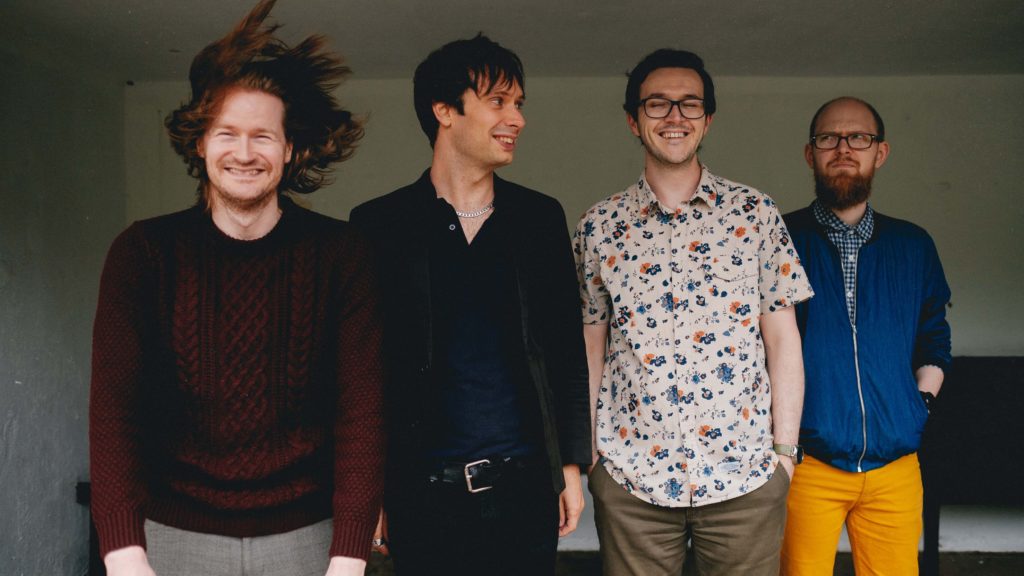 The Courier Mail (QLD):
"Melodic indie pop-rock with a decidedly 90's flavour, aided by the fact singer-songwriter Alex Moran's vocals are somewhere between Dave Gohl's and Neil Young's." 
The Skinny:
"Is It Funny When It Hurts? Is a debut full of relaxed confidence and is a leap forward for the band."
The Daily Record:
The Daily Record called Alex "a genius and a prophet" and said of the 'British Flag' EP "like The Smiths, Orange Juice and Brian Jonestown Massacre; its knowing, fragile and indie-tastic." They also mention QAAM's first single 'An Accident Waiting To Happen (Awoo Woo Woo)' calling it "one of the best songs they have heard in over ten years."
"Some bands don't even achieve such a great track as 'An Accident Waiting To Happen (Awoo Woo Woo)' let alone give it away for free. It's a contender for Scottish single of the year"
"There is enough in Alex Moran's band's armoury to sink a battleship…New single Casketcase is a heady mix of Weezer and Nirvana, its Goth for the new millennium…I love this band."
Tom Robinson, BBC 6 Music Radio:
"Quiet as a Mouse are no strangers to the BBC Introducing Mixtape. We featured their free download track An Accident Waiting To Happen (Awoo Woo Woo) in February and the single Casketcase in June. Despite alarm bells ringing from the word "Christmas" in the title, this track comes from their splendid debut EP British Flag which was actually released in August. In any case, the groove and performance on this track are simply irresistible – the band's strongest work to date. Roll on 2015."
The Sun:
"Quiet as a Mouse are fast becoming one of Scotland's hottest prospects…'Home Is The Hardest Place To Find' is a soaring anthem packed full of melody…it reminds me of Snow Patrol's edgier moments."
Vic Galloway, BBC Radio Scotland:
"They're picking up a wee buzz about themselves."
The Metro:
"Is It Funny When It Hurts? Gets a big thumbs up, we applaud the edgy guitar sound and thought provoking lyrics reminiscent of Pixies and Idlewild."
"This (EP 'Memorybox') is the indie genre churning out one of its finer offerings of the past few years."
Edinburgh Evening News:
"Inspired in part by the shimmer of Teenage Fanclub and the heaviness of Nirvana. This blend seems to have won them a few admirers, mohawk-haired Scottish music impresario Jim Gellatly among them."
The Herald:
'Home Is The Hardest Place To Find' was selected by The Herald's Martin Williams as the 51st best song of 2013 and 27th best Scottish song of 2013 calling it "Majestic offkilter alterno-indie."
STV:
Alex & Ali performed an acoustic version of 'Yesterday' live on STV Edinburgh on February 27th 2015.
Please contact us for further information