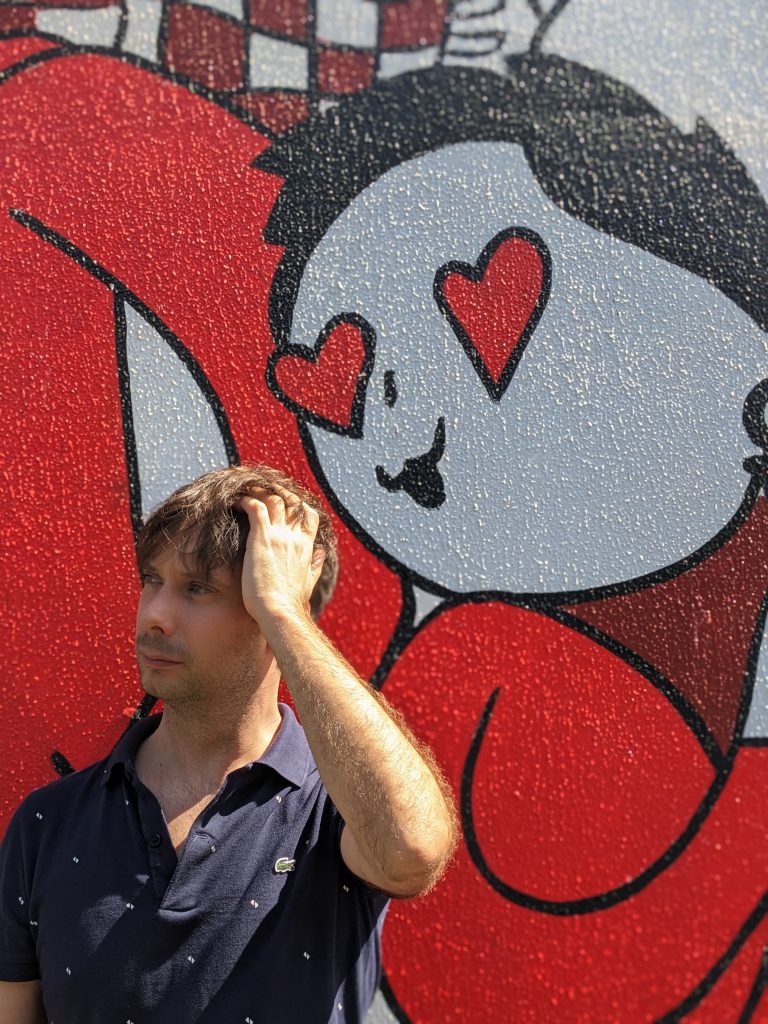 Quiet as a Mouse are Brisbane band formed by singer/songwriter Alex Moran in Edinburgh, Scotland in 2012. Alex returned to Brisbane in 2019 and formed an exciting new line up; consisting of Bicho (lead guitar), Mark (bass guitar & vocals) and Steve (drums).
The group's live reputation has quickly grown as QAAM have supported Hinds, The Orwells, Palma Violets, The Big Moon, Coasts and The Crookes in the UK. Their first batch of London shows were with Club Fandango at Bull & Gate & Buffalo Bar as well as headlining Birthdays and The Old Blue Last.
These outstanding performances earned them "Gig of the Day" from Ruth Kilpatrick at Amazing Radio, as well as airplay support from Tom Robinson (BBC 6 Music), Vic Galloway (BBC Radio Scotland), Chris Martin, Charlie Ashcroft and Jim Gellaty at Amazing Radio.
On the back of the free download track 'An Accident Waiting To Happen (Awoo Woo Woo)' the band released their debut single 'Home Is The Hardest Place To Find' in August 2013.
Quiet as a Mouse released their next single 'Casketcase' in February 2014. 'Casketcase' like 'Home Is The Hardest Place To Find' was produced by Marcus Mackay (Frightened Rabbit & Snow Patrol) and mastered by Chris Potter (Arctic Monkeys).
In August 2014 QAAM released their debut EP 'British Flag' which was engineered and mixed by Liam Watson (The White Stripes 'Elephant') at Toerag Studios (Metronomy, Tame Impala & The Wytches) in London and mastered by Noel Summerville (The Clash & Aphex Twin).
The band released their 2nd EP 'Memorybox' in April 2015, which coincided with launch shows in Edinburgh, Glasgow & London.
Quiet as a Mouse released their debut album 'Is It Funny When It Hurts?' (Part funded by Creative Scotland and produced by Kris Pohl (Idlewild) at Post Electric Studio) in 2018.
QAAM released their 'Passport' a 6 track mini album in 2022 with positive press from The Courier Mail. A 2nd full length Quiet as a Mouse album is written and soon to be recorded and then released likely in 2024.
Please contact us for any further information